HYT
---
Extreme alchemists, HYT's Hydro-Mechanical Watchmakers have turned utopia into reality – mixing mechanics and liquid within a wristwatch.

By achieving the incredible challenge of indicating the time with water, they have not so much propelled a new UFO into the watchmaking stratosphere, as they have in fact pulverized all certainties by uniting two worlds that are supposedly diametrically opposed. Never since the water clocks of the pharaohs, have the laws of gravity been overcome to transpose this energy in a portable watch. HYT has done it.

The principle
Two flexible reservoirs with a capillary attached at each end. In one, a coloured liquid; in the other, a transparent one. Keeping them apart is the repulsion force of the molecules in each fluid.

The hours are indicated by the coloured liquid released from a flexible reservoir compressed by a piston. These reservoirs, or bellows, are located at six o'clock and are made from a supple alloy. The first coloured liquid travels through the capillary pushing the transparent one back into its own reservoir and then returning to its original position at six o'clock in what is referred to as a retrograde manner.

The two reservoirs at 06:00. While the first compresses, the second expands, and the other way round, resulting in the movement of the liquid in the capillary. As the hours go by, the coloured liquid advances. The meniscus, in the shape of a half moon, marks the separation point with the other fluid in the tube, indicating the time. At 18:00, the coloured liquid comes back to its original position, going backwards.

HYT is continuing its all-encompassing quest for hybridisation by introducing its H2 in 2014, and the very new H3. Those timepieces were born of a vision shared by the teams of HYT and Audemars Piguet Renaud & Papi overseen by Giulio Papi. At the beginning of 2015, HYT has launched the Skull Collection, a new extraordinary and unprecedented creation that breaks all the rules with a skull shape of the capillary and two functional eyes (seconds indicator and power-reserve indicators). HYT has recently introduced the H4 collection, the world's first watch dynamo converting mechanical power into light to read the time even in the dark.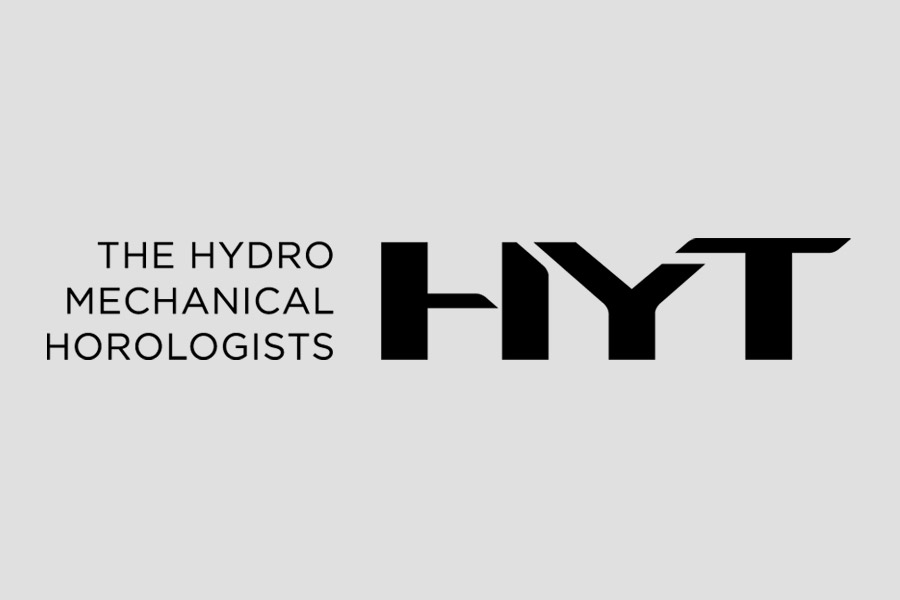 Skull Bad Boy To go with this new black liquid, HYT wanted to create a skull with the distinctive appearance of Damascus steel, used for knives and Samurai swords. The dial comprises two half-moons decorated with the Clous de Paris stud pattern. Its indexes are created in a Gothic font, complementing the Skull Bad Boy's hard rock look. Its matte black 51 mm case, made from fully microblasted DLC titanium, is attached to a brand new buffed alligator strap with hints of slate grey. It has a velcro clasp so that it can be adjusted to fit on a leather biker jacket", says Vincent Perriard with a smile.

Ref. : 151-DL-43-NF-AS, 50-piece limited edition